Crested Tit
From SongbirdReMixWiki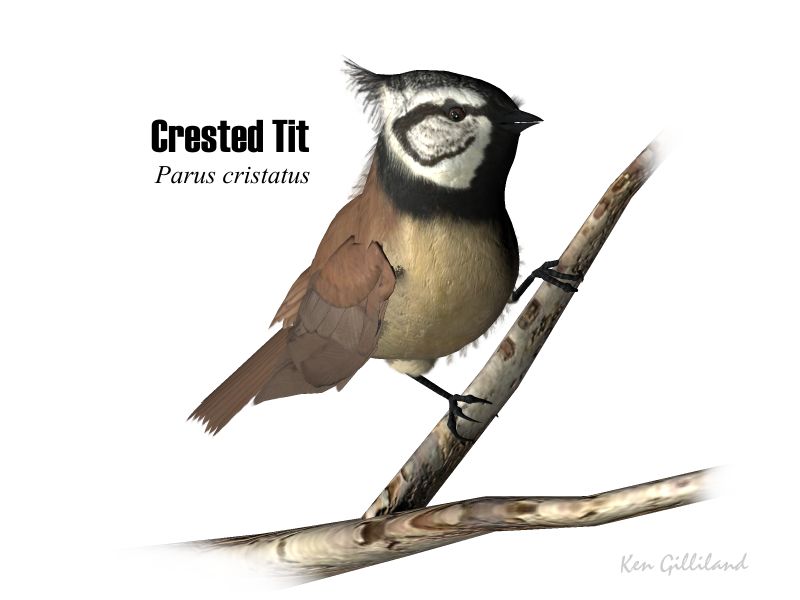 Common Name: Crested Tit
Scientific Name: Lophophanes cristatus
Size: 5 inches (12cm)
Habitat: Europe. Found in conifer and mixed conifer forests in Northern Europe.
Status: Vulnerable. Global Population: 8,600,000 - 32,300,000 mature individuals. Populations are declining throughout Europe due to urbanization.
Diet: Mostly insects, spiders, winter, also plant material especially conifer seeds, will cache food
Breeding: Five to six eggs are laid in a hole in rotting stumps. The nest cup is made from moss and lichen, lined with hair, wool and spiders' webs.
Cool Facts: This species was formerly placed in Parus, but Lophophanesis now recognised by the American Ornithologists' Union and the British authorities as a distinct genus.
After the breeding season, Crested Tits often form social groups, sometimes with other species such Blue and Great tits.

Found in Songbird ReMix European Edition 1